What KMLA students do on Weekends
페이지 정보

name
Manager
comment
0
view
3,900
작성일

22-07-07 10:20
본문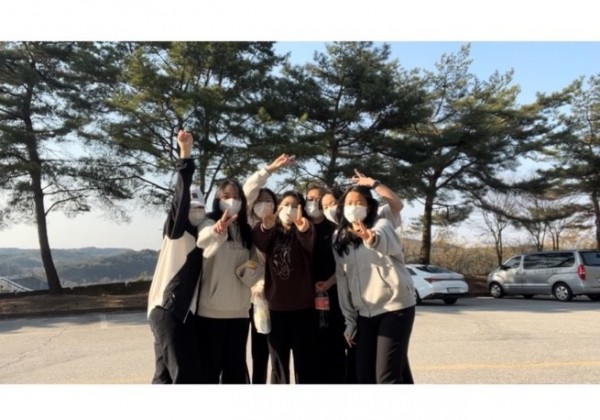 Given that KMLA is a boarding school, students spend more time on campus than anywhere else during their three years of high school. Just like students everywhere, we attend class on weekdays. But the rigorous amount of homework and studying we must complete in the evening means we have limited time for other activities, or enjoying time with friends and roommates. All that changes on weekends when we can pretty much do whatever we want. And because every KMLA student has different interests, what we do varies greatly.
There are students wish to get in more study time. Like reviewing materials already studied to reinforce learning or reading ahead to prepare for upcoming classes. Or perhaps completing papers or conducting research and experiments. Weekends are also a great time to work on group projects.
Many students use weekends for their club activities. Because most of us belong to many clubs, it can be challenging attending weeknight gatherings for each of them while still fulfilling our academic obligations. But because we get free time on Saturday and Sunday, it's easier to coordinate schedules with other club members.
Others prefer to do things like listen to music and read books of personal interest. And many just hang out with friends, perhaps watching movies or talking walks on campus. And, truth be told, other students like to catch up on sleep because of the demanding weekday schedule.
When COVID-19 hit, KMLA discouraged students from returning home on weekends to keep the school safe from the virus; for the same reason, the administration also asked parents to refrain from visiting the campus. But now that things have stabilized, KMLA is gradually returning to its policy of allowing students to return home every other weekend. So many are taking advantage of the chance to spend time with their family; but others prefer to remain on campus, which becomes very tranquil.
26th waver,
Sangeun Kim