페이지 정보

name
Manager
comment
0
view
1,355
작성일

22-07-07 10:12
본문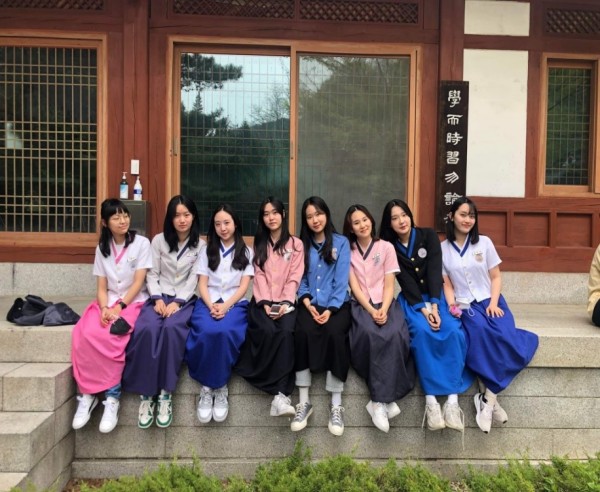 KMLA uniforms are known for being the most unique in all the country. Every student (and teacher) wears a Hanbok, the traditional outfit worn by our Korean ancestors.
KMLA uniforms come in many colors which vary year to year. There are also three different types of uniforms: those for winter, summer and spring/fall. The winter gear is made of thick material so students can stay bundled up in the snow and Siberian chill. Conversely, summer outfits are constructed of light materials to keep students cool during hot and muggy days. Students are also provided a winter and summer Durumagi, a traditional Korean coat.
KMLA students are required to wear their uniforms in all classes (except PE), during mealtimes, Monday morning assembly, weekly student court, evening Honjeong, official competitions, even when they take the bus to and from home on official weekends off. During evening self-study, and for those who stay on campus during weekends, personal clothing is allowed. Even so, many continue to wear their hanbok because they love it and consider it quite comfortable.
26th waver,
Hyun A Cho