The Entrance ceremony for 19th wave
Page info
Name

Admin

Date

14-05-26 15:36 Hit9,337 Comment0
Contents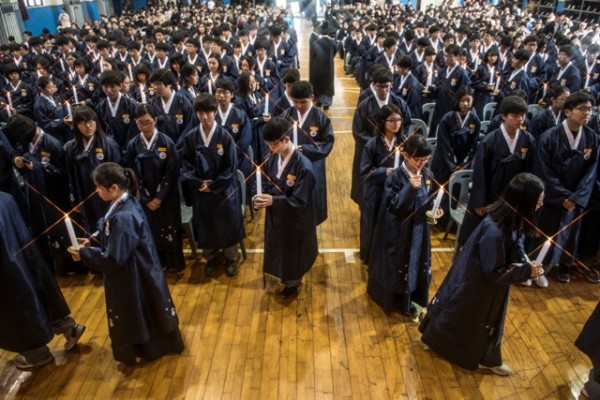 On March 1st, 2014, the Entrance ceremony for 19th wave of matriculating students took place. All the students and faculty members of KMLA participated in the ceremony.
Deputy Headmaster for Educational Planning, Mr. Choi recited the declaration of independence of Korea, letting students feel the spirit and leadership of our ancestors who fought for independence.
The finale of the ceremony was the "candle ceremony", which symbolizes the wish that the 19th wavers will join their predecessors in striving to become true global leaders, willing to sacrifice themselves to serve others and light up the world.
The ceremony ended with the special performance of "samuchim", the samulnori club of KMLA. This is a traditional drumming performance which evokes a feeling of power and togetherness.